Registration, Coffee and Exhibition
(Butterworth Hall and Mead Gallery)
8.00am to 9.20am
Main Stage Presentations
9:30am // Folding the future with industrial origami
Jonas Nyvang // Stilride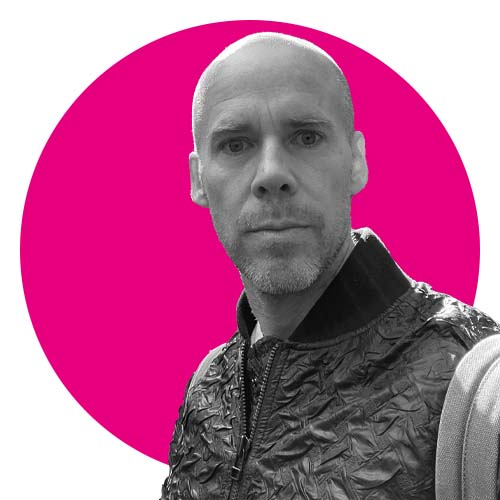 Metal fabrication is a traditional and essential industry that produces various products and systems that we use every day, such as vehicles, buildings, furniture, appliances and more. However, metal fabrication is also a wasteful and energy-intensive process that involves cutting, welding and joining multiple pieces of metal to create the desired shape. This results in material loss, emissions, costs and time.
STILFOLD is a Swedish start-up that has developed a novel technology that can create complex 3D shapes from a single sheet of metal, without any cutting, welding or joining. The technology uses a robotic arm and artificial intelligence to fold the metal sheet along curved lines, creating smooth and precise folds without cracking or tearing the material. The technology is based on the ancient art of origami, which can create beautiful and intricate shapes from simple and flat materials.
STILFOLD's technology offers many advantages over conventional methods of metal fabrication, such as:
Reduced material waste, energy consumption and production time
Increased structural strength, durability and aesthetic appeal
Enhanced flexibility, adaptability and customization
STILFOLD's technology can be applied to various industries, such as automotive, aerospace, construction, energy, furniture, art and more
10:10am // Beyond Tradition: Reshaping Ballet with 3D Printing
Sophia Lindner & Joshua Burghardt // act'ble
Join Sophia Lindner and
Jo
shua Burghardt
for an inspiring keynote that delves into the world of ballet and innovation. We are a startup on a mission to help dancers transform into healthy athletes who can perform at their peak, thanks to technological advances in sports equipment.
The ballet industry has seen little innovation over centuries. Bloody feet and exhausted bodies have been the hallmark of hard work. It's time for change.
In this keynote, we invite you behind the curtain to discover how we've designed pointe shoes that adapt to the dancer's feet. Our 3D-printed soles are revolutionising the industry, even lasting up-to five times longer than traditional shoes, and already gracing the feet of renowned dancers worldwide.
Through 3D printing, we have found a tool that offers the same precision and individuality as the athletes themselves. Beyond that, we'll share how we've established a dynamic business model that enables continuous optimisation while entering the market in an early stage.
Coffee and Exhibition
(Butterworth Hall and Mead Gallery)
10.50am to 11.20am
Main Stage AM session #2
11.20am
11:20am // Tech preview: LatticeRobot
Matthew Shomper // LatticeRobot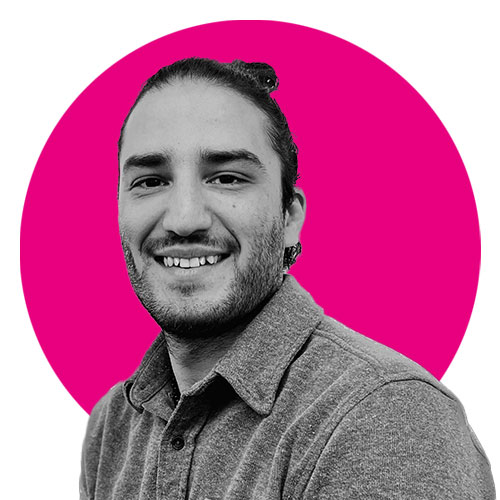 Lattices offer the potential to change the world of advanced manufacturing, but a lack of common knowledge impedes their application.  LatticeRobot closes this gap by bringing a community of engineers together in a computationally enhanced working space to aggregate and explore the world's knowledge of lattices, textures, and related mesoscale geometry and applications.
LatticeRobot's interactive environment helps engineers explore what combination of base materials and lattice geometries create data-driven results.  It combines lattice geometry and empirical, functional data to produce optimized implicit unit cells that work with modern latticing software.  Data supplied by hardware, software, and consulting vendors refers users back to the referenced products and services, helping users discover the most fit products and services for their applications.
11:30am // Reimagine Design
Manish Kumar // SOLIDWORKS and Christian Bagg // Bowhead
Beginning in their founder's basement, Bowhead strives to continually push the limit of design and versatility by creating the world's most innovative adaptive mobility products for the outdoor market. The company has since grown into a new shop and show no signs of slowing down, using SOLIDWORKS and 3DEXPERIENCE Works to make it all happen.
Bowhead is not alone. SOLIDWORKS clients around the world are taking their product development and business capabilities to the next level by connecting design data to the 3DEXPERIENCE platform.
Join Bowhead Founder and CTO Christian Bagg and SOLIDWORKS CEO Manish Kumar as they discuss how this platform approach enables you to collaborate, innovate, and help you Reimagine Design.
12:00pm // Siemens Software for Start-ups, Scale-ups and SMBs
Dan Staples // Siemens Digital Industries Software + George Morris // Gravitilab
Many Small- and Medium-Sized Businesses (SMBs) face the same challenges as larger organisations but without the finances or people that large companies enjoy. This means that to produce a modern product, SMBs need to cover a range of engineering and manufacturing disciplines in a streamlined and cost-effective way.
Siemens is making this technology available to SMBs in a packaged, affordable manner. Increasingly this technology is accessed in the cloud which lowers the cost of ownership and makes it more readily deployable.
In this talk, Siemens will present with George Morris from Gravitilab, a UK company democratising access to microgravity and space environments for research and testing services, while also making it more sustainable by significantly reducing vehicle emissions and by helping to prevent the build up of orbital junk that threatens the future of space services.
12:30pm // Dissolving boundaries between analysis and design for breakthrough products
Bradley Rothenberg // nTopology
While digital manufacturing has moved from primarily a prototyping technology into full-scale production, we still use software and methods based on technology from the 1980s. CAD's foundation is boundary representation (B-rep), which successfully digitized the drafting board, but what's next?
Incremental improvements on CAD haven't been able to keep up with the increasing capabilities of modern manufacturing technology. Instead, implicit modeling, a totally new way to model 3D objects, is breaking the boundaries between analysis and design to take full advantage of the complexity that's possible with digital manufacturing.
Powered by implicit modeling, Field Optimization is built for the future of product development and is already fueling innovation across a range of products from autonomous, swarming factory robots, to zero-energy-hydrogen-powered aircraft to custom orthodontics.
Lunch and Exhibition
(Butterworth Hall and Mead Gallery)
1.00pm to 2.00pm
Main Stage PM session #1
2.00pm
2:00pm // Tech preview: Mayku
Benjamin Redford // Mayku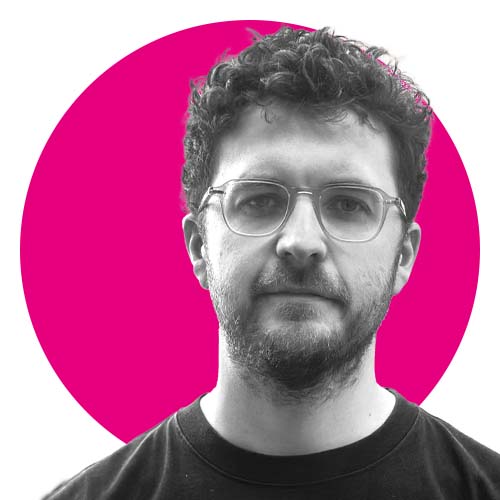 This presentation dives into the impact of the Multiplier, a cutting-edge desktop pressure former for precision plastic fabrication. We'll dissect the technology, highlighting how it achieves intricate details and consistent results, making it versatile across industries.
Discover how the Multiplier lets you create customised solutions that meet your exact needs, using various thermoplastic materials without compromising precision.
Real-world stories from users who've benefited from the Multiplier will provide practical insights. We'll also touch on ongoing innovation in this field.
If precision in engineering and design matters to you, join us to explore the Multiplier's role in shaping the future of plastic fabrication.
2:10pm // Beyond Boundaries: making implicit modelling mainstream for engineers and designers
Wesley Essink // Altair
Welcome to implicit modelling within Altair Inspire. In this presentation, we will introduce you to the powerful yet user-friendly features of the new implicit modelling engine, which liberates design workflows from the constraints of conventional CAD methods, enabling unparalleled creativity and efficiency.
With implicit modelling, geometry is defined and controlled using 3D fields, offering you unmatched control and creative freedom. Experience seamless and intuitive manipulation of shapes, streamlining geometry creation and editing with robust tools that effortlessly shape your ideas. Get ready to embrace complete control over shape properties at every point in space. Witness the power of lightning-fast computation and rendering on the GPU, which will ensure your designs materialize with the speed of thought.
Despite the immense potential, implicit modelling has faced criticisms, leading to user frustration. Steep technical learning curves, unfamiliar user interfaces, lack of compatibility with traditional CAD workflows, and difficulties in interfacing with downstream CAE processes have been key concerns. However, this presentation will demonstrate how Altair has proactively tackled these pain points, making implicit modelling more accessible to engineers and designers. By addressing these challenges head-on, Altair has paved the way for smoother adoption and integration of implicit modelling into mainstream practices.
Join us as we demonstrate the transformative power of Inspire's implicit modelling workflows, empowering you to redefine design processes and revolutionise engineering workflows.
2:40pm // Ocado Digital DNA - powered by Aras
Husman Khan // Aras x Ocado Technology
Ocado Technology: Next Generation Product Development powered by
Aras
– Ocado Digital DNA
3:10pm // Design for manufacturing: Can't we design with manufacturing?
Stephen Graham // Hexagon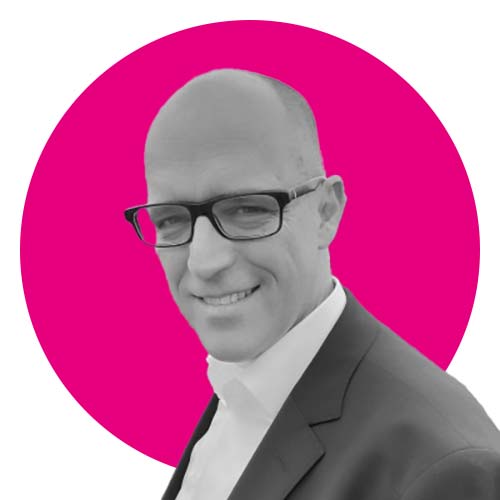 If you're lucky enough to work in a small company that designs and makes products under one roof, then you're in the minority. When there's a manufacturing problem, there's a good chance you can thrash it out with the designer until you find a happy compromise and the product can be made.
But that's a rare luxury as we depend on colleagues in different departments, sites, or countries to get a product to market. Here, Design for manufacturing is hugely important – whether refining CAD for CAM or using simulation to predict how much a part will deform when it's formed, forged, moulded… but what it you could avoid "throwing the design over the wall" and have the manufacturing experts "in the room" aswell?
In this talk, Stephen Graham will introduce the Nexus digital reality platform and walk through a Design for Additive Manufacturing (DfAM) setup that is helping a 3D printing bureau work with their customer's engineering team to design with manufacturing using a 3D Whiteboard in Microsoft Teams to combine generative design, build prep and PBF simulations in a single collaborative design review where the teams can solve problems together.
Coffee and Exhibition
(Butterworth Hall / Mead Gallery)
3.40pm to 4.10pm
Main Stage PM session #2 - 4.10pm
4:10pm // Designing Mobility
Carsten Asteheimer // Asteheimer Design
The Mobility Industry is undergoing a fundamental change as we move into an electric age, and this change brings with it both challenges and opportunities. The Astheimer Design studio which is focused on the development of sustainable mobility solutions, has been lucky enough to be involved in some groundbreaking projects, and continues to push boundaries.
The insights from these projects and experiences, and the variety of sectors that Astheimer Design works in across mobility, including passenger vehicles, commercial, marine and air, have given the team an understanding of the market and future trends, and some clear thoughts on what design can do for a more sustainable future in mobility.
4:40pm // HP ZBook mobile workstation prize draw
One lucky delegate will take home a HP ZBook mobile workstation.
Runner up prize is a AMD Radeon Pro W7600 workstation graphics card.
To enter, visit DEVELOP3D Magazine on stand B3.
Registration, Coffee and Exhibition
(Butterworth Hall and Mead Gallery)
8.00am to 9.20am
Computational Design & Future Fabrication stream
Coffee and Exhibition
(Butterworth Hall and Mead Gallery)
10.50am to 11.20am
Computational Design & Future Fabrication
11.20am
11:20am // Disrupting Supply Chain through Digital Manufacturing
Christoph Erhardt // Protolabs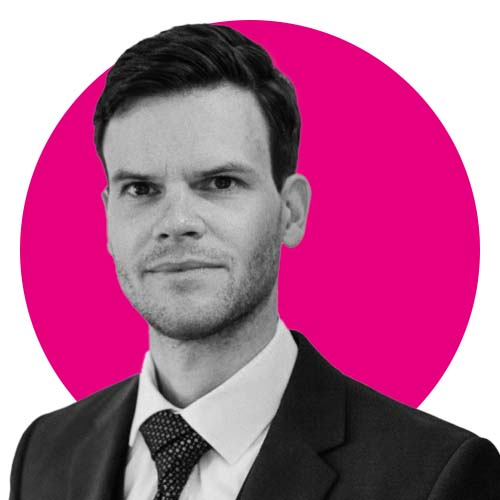 Based in Munich, Christoph Erhardt is Head of 3D-Printing & Quality Management at Protolabs, the world's fastest source of custom prototypes and low-volume production parts.
The company's proprietary analysis and programming software translate 3D CAD models into instructions for advanced additive, CNC machining and injection molding equipment. The result is quality parts shipped in a matter of days, creating an unprecedented time-to-market value for product developers and design engineers.
Previously Erhardt was Director Additive Manufacturing at Alphaform-Claho GmbH, which was acquired by Protolabs in 2015.
11:40am // Stop warehousing, produce on a customer's request
Henrike Wonneberger // Replique
What do Miele, Siena Garden, and RehaMedPower have in common? Despite their diverse industries, spanning household appliances, garden furniture, and wheelchair manufacturing, they all share the same visionary approach. Instead of stockpiling thousands of components in warehouses, they've embraced on-demand 3D printing.
Traditionally, businesses face a dilemma: prioritize customer satisfaction or operational efficiency. However, Miele, Siena Garden, and RehaMedPower have discovered a solution that delivers both. From an expanded range of accessories to improved availability of spare parts and customized production, these companies are leveraging the full potential of 3D printing and digital warehousing.
In this presentation, Henrike Wonneberger, co-founder of Replique, will dive into the three use cases and demonstrate how you can implement this customer-centric manufacturing approach practically and efficiently. While 3D printing serves as the enabler for cost-effective small-batch production, Henrike will also emphasize the importance of a digital inventory platform and a connected production network for effectively scaling this solution in an industrial context.
12:00pm // Taking the heat out of AM with better design
Tom Rees // TOffeeAM
Thomas is an aerospace engineer specialised in aerodynamics, heat transfer, and optimisation. He holds an M.Eng in Aeronautical Engineering, an M.Res in Fluid Dynamics, and is nearing completion of his PhD in aerodynamics, all from Imperial College London.
He has previously worked at or collaborated with Rolls-Royce, the Von Karman Institute for Fluid Dynamics, Fluid Gravity Engineering, and the European Space Agency.
Lunch and Exhibition
(Butterworth Hall and Mead Gallery)
1.00pm to 2.00pm
Computational Design & Future Fabrication
2.00pm
2:00pm // Transforming hydraulic motion control
Marcus Pont // Domin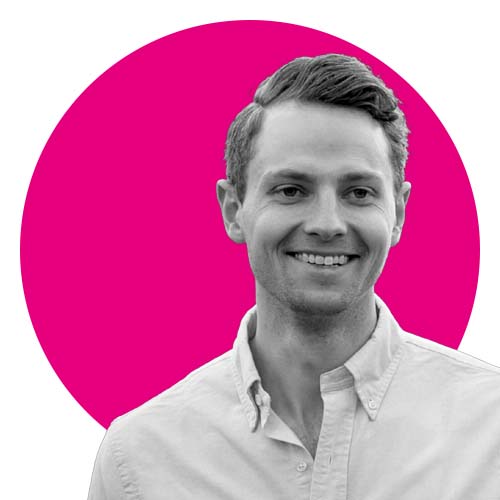 How the world currently uses energy is inefficient, expensive, wasteful, and has a high carbon output. Meaningful change to reduce the amount of energy that we consume is needed.
Now. Achieving more with less is how we make this possible.
The focus is not about how we can make something slightly more efficient but instead going back to first principles and asking how much energy is needed to make something happen.
When we improve efficiencies, we reduce energy use, we reduce waste, we reduce costs, we improve sustainability, we improve profitability.
Using ground-breaking technology, including additive manufacturing, we have developed and manufacture novel hydraulic components and systems that create massive gains for a wide range of applications and increases the electrification of fundamental industries, including aerospace, automotive, and industrial manufacturing.
2:20pm // Panel discussion:
Computational Design
Why Computational Design is generating more than just interest?
Love lattices? You should! The evolution of generative design software and maturing additive manufacturing technology means that products can be lighter, stronger and less wasteful with gyroid infills and lattices. We've assembled a panel of experts to get their views on computational design, how it will infiltrate our workflows and what they see in the future for design's relationship with automation.
SJ // DEVELOP3D
Matt Shomper // LatticeRobot
Moritz Valentino Huber // Hyperganic
Brad Rothenberg // nTop
Alex Pluke // Additive Flow
Alice Wise // MTC (Manufacturing Technology Centre)
3:15pm // Production in additive manufacturing and how it can be harnessed
Francesco Leonardi // PuntoZero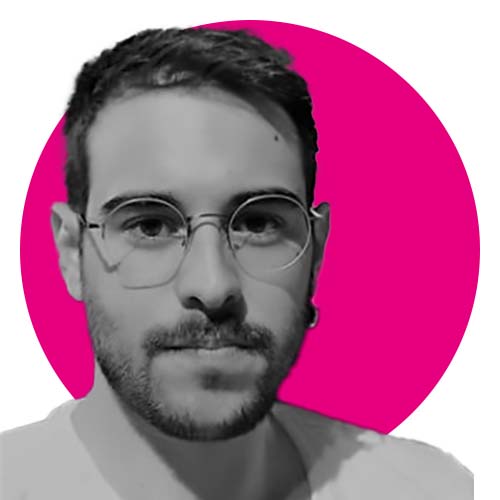 This presentation revolves around the concept of production in additive manufacturing and how it can be harnessed. However, given that this introduces discourse within the AM ecosystem, how can opportunities be transformed into advantages? Is there something missing? And is this approach the key to success?
The second part will showcase Puntozero's approach to DfAM, featuring examples of projects and case studies as references for key concepts, both pertinent to the present and essential for the future. The focus of the featured projects will be on DfAM, approach and nature inspiration which are at the foundation of Puntozero.
Expect to learn about custom structures for 3D printing and optimisation of the flows, new approaches on topology optimisation and a workflow for product development.
Coffee and Exhibition
(Butterworth Hall / Mead Gallery)
3.40pm to 4.10pm
Registration, Coffee and Exhibition
(Butterworth Hall and Mead Gallery)
8.00am to 9.20am
Product Development & Visualisation stream
Coffee and Exhibition
(Butterworth Hall and Mead Gallery)
10.50am to 11.20am
Product Development & Visualisation
11.20am
11:20am // Making remote engineering work with the right tools
Chris Cholmeley // Victrex
Victrex is an innovative world leader in high performance PEEK and PAEK-based polymer solutions solutions focused on the Aerospace, Automotive, Electronics, Energy and Medical markets.
Victrex is typically involved at early stages of the product development cycle, in the material selection phase. Here it brings expertise from a materials point of view, together with the application development and parts design.
11:40am // Callum & the Nyobolt EV: Bringing a concept into reality
Aleck Jones // Callum x Nyobolt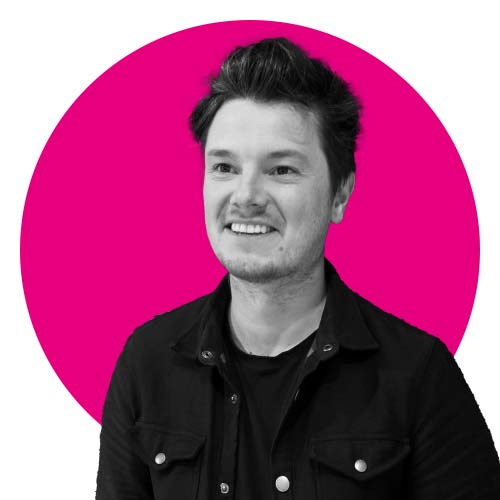 In summer 2023, design and engineering business CALLUM, together with pioneering developer of ultra-fast-charging batteries, Nyobolt, revealed the Nyobolt EV. Designed by Julian Thomson, developed and executed by CALLUM, it will feature Nyobolt's new advanced battery technology that can charge fully in less than six minutes.
CALLUM's creative lead, Aleck Jones, discusses how Thomson's initial design ideas were explored, developed and brought to life in this nimble, lightweight sportscar that takes inspiration from the Lotus Elise and brings it up to date. Proportions were exaggerated and packaging constraints overcome, with particular attention paid to developing the vehicle's taut surfaces, utilising Autodesk Alias and the visualisation and VR capabilities of Autodesk VRED to create clean, structural lines.
12:00pm // Adding a New Dimension To Technical Communications
Pat Parker // Numatic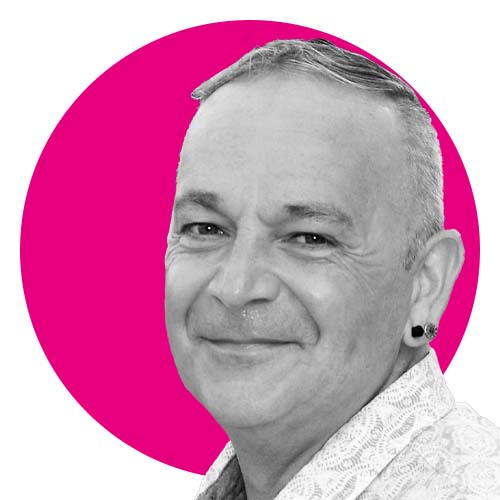 Creating technical communications such as instruction manuals and support documentation is often an overlooked part of a products release cycle. Traditional methods can be time consuming, confusing for end users and costly.
Learn how Numatic International have decided to focus upon reusing their CAD data to become more efficient in the creation of their user manuals and support documentation.
Using the latest 3D technology they have started to modernise their offering, becoming greener and reducing costs.
12:20pm // Horses for Courses
Rob Jamieson // AMD
One of the challenges of designing things is finding the right hardware to run your applications smoothly and efficiently. Whether you are working small single part to a complete car you must consider the performance, compatibility, and usability of your hardware.
In this presentation, we will discuss some of the basic factors to consider when choosing your hardware, and how to pick the best options for your specific needs. From AI to drivers what's the current state of play? Most of this was written by AI BTW…
Lunch and Exhibition
(Butterworth Hall and Mead Gallery)
1.00pm to 2.00pm
Product Development & Visualisation
2.00pm
2:00pm // Applying XR to design & manufacturing processes
Clair Baxter // Theorem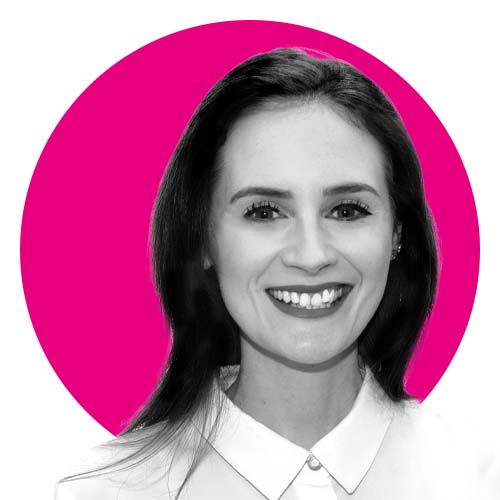 Design and manufacturing companies are adopting Augmented, Mixed and Virtual Reality related processes to achieve new ways of working and enhanced operational efficiency. Operating at the forefront of the XR industry, Theorem has been providing software solutions to the world's leading engineering and manufacturing companies for over 30 years, and is an established leader in CAD data translation and optimization.
Discover how XR technology, and creative thinking, is delivering new efficiency benefits for design and manufacturing businesses, with real-world use case examples from Valiant TMS, a global leader in delivering intelligent automation solutions. Learn the importance of CAD data preperation and optimization when applying XR, and gain valuable advice for effectively implementing and capitalizing on the technology for your organization.
2:20pm // What product design can learn from fashion mass-digitizing its products
Renate Eder // Vizoo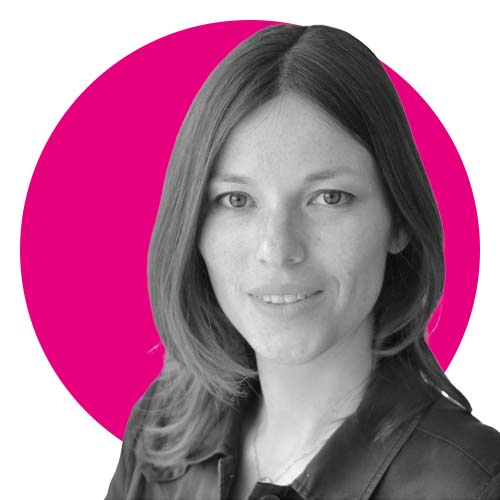 In contrast to other industries like Automotive, the product creation lifecycle in Fashion is short and the volumes of new garments and shoes per season vast. As the Fashion industry is embracing 3D further and utilizing it today in Design, Development, Selling & Marketing, Fashion brands need the support of their supply chain in this fast-paced environment. In her talk, Renate will explain how the industry managed to vertically integrate digitization and how they involve their material suppliers and manufacturers in their 3D initiatives.
2:50pm // Speeding Up the Design Process With AI
Ivan Volchenskov // NewArc ai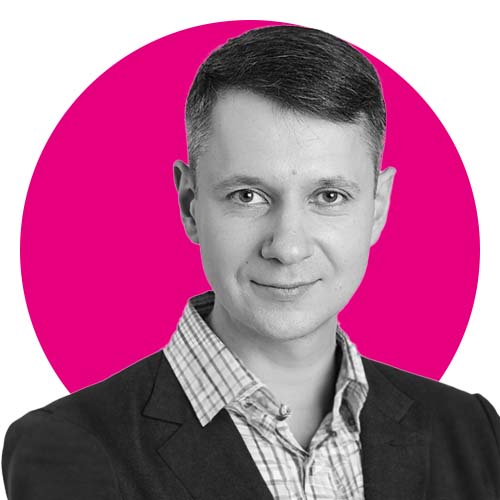 In the evolving landscape of design, AI is emerging not as a threat but as a powerful ally. Through vivid examples, witness the transformative journey from sketches to stunning visuals. Discover practical use cases where AI is accelerating the creative process and expanding the imagination.
Learn actionable steps to seamlessly integrate AI tools into your workflow and unleash a new dimension of creativity.
Coffee and Exhibition
(Butterworth Hall / Mead Gallery)
3.40pm to 4.10pm
Copyright 2018 DEVELOP3D live | All Rights Reserved | Web production:
Kosinus
Before you leave
Subscribe to DEVELOP3D Magazine
Digital magazine and email newsletter subscriptions are available free. Print subscriptions are free to UK readers and cost $59 per annum for Rest of World.