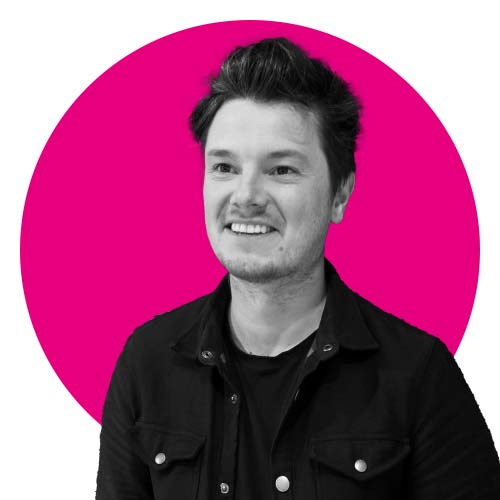 Aleck Jones
Callum x Nyobolt
Creative lead
Product Development //
Callum & the Nyobolt EV: Bringing a concept into reality
The Talk:
In summer 2023, design and engineering business CALLUM, together with pioneering developer of ultra-fast-charging batteries, Nyobolt, revealed the Nyobolt EV. Designed by Julian Thomson, developed and executed by CALLUM, it will feature Nyobolt's new advanced battery technology that can charge fully in less than six minutes.
CALLUM's creative lead, Aleck Jones, discusses how Thomson's initial design ideas were explored, developed and brought to life in this nimble, lightweight sportscar that takes inspiration from the Lotus Elise and brings it up to date. Proportions were exaggerated and packaging constraints overcome, with particular attention paid to developing the vehicle's taut surfaces, utilising Autodesk Alias and the visualisation and VR capabilities of Autodesk VRED to create clean, structural lines.
The Speaker:
Buckinghamshire-born Jones studied automotive and transport design at Coventry University, intent on a career combining his passion for cars and art. His final year project impressed Jaguar Land Rover, which he joined as an Alias designer in 2014 and contributed to significant vehicles, including the I-PACE and new Land Rover Defender. A short spell at Triumph Motorcycles preceded a return to JLR SVO in 2018. Then, in 2019, Jones was among the first to join CALLUM when it was founded. Now creative lead, he has been instrumental in the designs of CALLUM's most well-regarded projects, including the Aston Martin CALLUM Vanquish 25, Barq electric scooter, BRX T1 rally car and its Hunter road derivative, and the Nyobolt EV.